Monday August 19th, won't be the same raging rally of free speech, music, & ganja culture and it's not our 4th day.  It's actually our 8th day of Hempfest and we'll still have two more to go!
We have 10 days of Hempfest.  4 setting up.  3 spreading the message of cannabis law reform.  3 tearing her down, cleaning her up, and putting her away for 2014.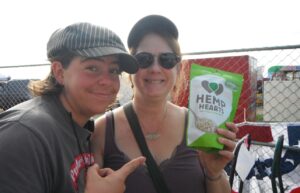 For you, our attendee it would be a 4th day of Hempfest if you came back and joined us as we tear down stages, disassemble canopies, & fences.  We have inventory to be sorted, Uhauls & storage pods to be packed.
There is so much liter on the ground!  We are always astounded by how much trash is carelessly tossed aside by festival goers.  Not just inside the park, but in the blocks around it too.  Trash outside of Myrtle Edwards is our #1 complaint and something that actually threatens our existence.
This is why we'd like you to make 2013 a 4 day Hempfest.  Join us on Monday August 19, help us leave Myrtle Edwards and the surrounding areas cleaner than we found them!  Help make sure that we're packed up and loaded out in time!  We're working through Wednesday August 21.  Come for a day, come for an hour, just come.  Make it a 4 day Hempfest.
We're betting you'll have such a good time that this will be the first of many 4 day Hempfest's for you to come.  Heck, maybe you'll have a 10 day Hempfest in 2014.  I know I could not imagine having any other kind!