Contacting Your Legislators
The political environment has never been so potentially promising for reforming our failed, flawed cannabis laws. After recent victories in Washington and Colorado, support for cannabis reform has caught on like a grass fire, with poll after poll indicating a massive shift in the way Americans view prohibition.
The following information is intended to aid you in becoming an effective citizen lobbyist for cannabis reform. There are a variety of ways to advocate for reform and connect with your elected representatives.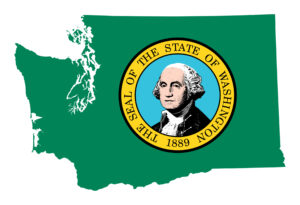 Basics about Our State Legislature
Washington State is separated into 49 legislative districts. Voters in each district elect one senator and two representatives to serve in the legislature. The senators serve four-year terms and the representatives serve two years. Elections are in even numbered years. Senators serve overlapping terms, so half of the senate is elected every two years.
The Washington State Legislature is a bicameral body with 49 members in the Senate and 98 members in the House of Representatives. Each district is served by one Senator and two House members.
Every other year our state legislature makes decisions on the budget. The legislative session lasts for 105 days on "budget years" and 60 days on "non-budget years."
How to Find Out Who Represents You
It just takes a minute to find out who your representative is. Go to http://app.leg.wa.gov/districtfinder/ input your address information and the site will tell you who your Washington State Legislators are.
If you are using the telephone, look in the blue pages of your local phone book. In most counties, the County Auditor's Office should be able to assist you in locating and identifying your district and in certain counties you can contact County Records and Elections.
How to Make a Difference
The most effective way to lobby your representative is to meet them in person.
How to Meet With Your Legislator
Make an appointment in advance.
Be presentable and dress nicely. Be polite, know your issues, and go in knowing what you are going to ask for.
Be organized; introduce yourself, and if you are in a group select one person to be the primary spokesperson for each issue.
Do not assume that your legislator is familiar with your issues and recognize that legislators have many issues before them. They may need to be briefed quickly on your subject. Focusing on specific pending legislation is more effective then offering general observations on issues.
Do your homework. Identify your subject, always give the name and bill number of the legislation you are referencing, and know your legislator's voting record on your issue. Present the facts in an orderly manner. Do not present purely emotional arguments, but demonstrate the impact of your issue with examples.
Allow time for questions. Encourage questions and answer them thoroughly and factually. If you don't have an answer, offer to get back to the legislator after you have found out and actually do so.
Wrap up your meeting on time. Ask your representative where they stand on your issue. Ask for some action or a commitment from your legislator. How will they vote? Will they take a stand for or against your issue? Can they commit to a position at that time?
When contacting your representatives be persistent. Don't be a pest, but don't be afraid to follow up as many times as it takes. Your representative's job is to be responsive to your inquiries and represent your interests. A little patience and tenacity can go a long way in making the kind of quality connection with your representative that it takes to influence political outcomes.
Follow up with a thank you call or card, in which you restate your position on your issue, and then thank your representative for taking time out from their busy schedule to meet with you.
Never insult, threaten, or bully your representative, regardless of how passionate you feel about an issue. Such behavior is almost always counter-productive. It makes no difference whether you are sending an e-mail, making phone contact, or meeting in person. You should always be polite and treat your representative or their assistants with respect.
Writing your Representative
It may be most effective to send letter to representatives from your local Congressional District or to senators from your state because you directly elect them.
A printed letter (with the appropriate letterhead, if available) should succinctly state the purpose of the letter. If your letter is about a specific bill it should identify the legislation by name and number.
Identify yourself. To get a response, be sure to include your name, address, phone number, and e-mail address. Anonymous letters are a waste of time. Add any credential you may have, or explain why your issue is important to you and how you are impacted by it.
Keep your letter to one page or less.
Use specific examples to demonstrate your position.
Clearly request the action you are seeking.
Thank your representative for taking the time to read your letter.
Always be polite, civil, and respectful.
Many legislators have district offices. And most have E-Newsletters to which people can subscribe online, although those running for office cannot send any out until after an election.
Important Phone Numbers For Cannabis Activists
FCN's (Frequently Called Numbers)
Bill Room (360) 786-7573
Campus Operator (360) 753-5000
Governor's Office (360) 753-6780
Secretary of State (360) 753-7121
Tours (360) 586-8687
Toll-Free Legislative Hotline 1-(800)-562-6000
Hearing Impaired Toll-Free 1-(800)-635-9993
Hours of operation during session:
8 am to 8 pm Monday – Friday
Saturday 9 am to 1 pm
Off-session hours:
8:30 am to 4:20 pm Monday – Friday
Use the Washington State Legislature's homepage at:
Use the Washington State Legislative Calendar at:
http://www.leg.wa.gov/legislature/pages/calendar.aspx
Learn "How a Bill Becomes Law" with this handout:
http://www.leg.wa.gov/legislature/Pages/Bill2Law.aspx
United States Congress
http://www.house.gov/representatives/find/
Call your Members of Congress at their offices in Washington, DC or at their state offices. You can contact members of Congress by dialing 1-202-224-3121 (U.S. Capitol Switchboard). Ask for your representative by name. While you may end up speaking with someone on the representative's staff, your issue and position will be noted and recorded.