Seattle's only hemp boutique & 420 culture store!
Hempfest Central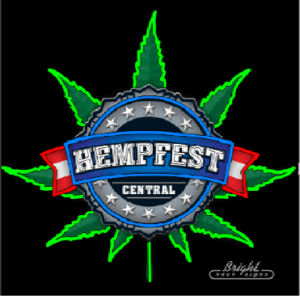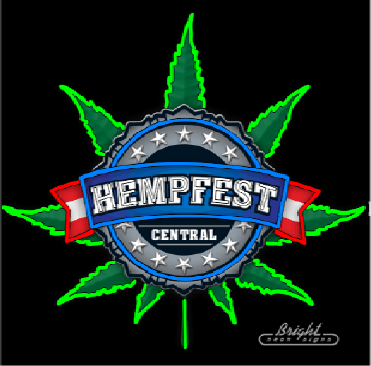 Our retail store is open;
Wednesday – Friday 10 am – 7 pm
Saturday 1 – 7 pm.
Our production offices are also open;
Monday – Friday 10 am – 6 pm.
---
You can shop online here
---
In 2011, after 21 years of grassroots activism culminating in the world-famous Seattle HEMPFEST® Protestival; our organization branched out with a world headquarters and storefront. HEMPFEST® Central features an array of eco-friendly hemp products & specialty items for the 420 culture; Seattle's favorite head shop.
Located right on the corner of 125th & 33rd in Seattle's Lake City neighborhood with a small parking lot in the back, Hempfest Central is the Cannabis fan's shopping paradise!
"This the natural evolution for HEMPFEST®, says Seattle HEMPFEST event Executive Director, Vivian McPeak. "After 21 years of operating out of our homes, all-volunteer, we are working to build a more sustainable model to get us through the coming years. As a community-based organization, we look forward to forging a great partnership with the other businesses in Lake City as we all work to increase the vitality of our campy little business core."
Most of HEMPFEST® Central's inventory will be available here on hempfest.org, our organization's official website.
"Every dime raised through HEMPFEST® Central will go directly to keeping the Seattle HEMPFEST® Protestival and HEMPFEST® Central going", says McPeak. "We are relying on our community to make this experiment a success. We plan to back up our end of the deal with the highest quality merchandise possible and strong a commitment to community values."
Carrying Hemp Skin Care – Cannabis Basics, Kush Creams, Oregon Hemp Works, Dr. Bronner's, Earthly Bodies, & Mt Baker Botanicals– lotions, soaps, bath salts, lip balms, oils, hair care, & cleaning products
Hemp Pet Care – The Good Dog Company, Wet Noses Dog Treats, Mt Baker Botanicals – health supplements, leashes, collars, organic treats, shampoos, conditioners, and a wide variety of toys
Hemp Accessories – Hempmania, Hemp Traders, Eye of the Fog – Wallets, Purses, Duffel Bags, Back Packs, Fanny Packs, Yarns, Twines,
chimes, necklaces, bracelets, hacky sacks, & now Hemp Boxes!
Hemp Clothing – Hempfest Brand, Reefer Camo, Hemp Traders, Socks, Baby Booties, Baby Hats, Stash Hats, T-Shirts, belts
Pacific Northwest Hand Blown Glass – No imports here! Each piece is a one of kind hand blown piece of art.
Custom 420 Culture Items – Including a large vaporization section, Kemmish Pottery – unique containers, Chronic Art – roach paper art, custom stash boxes by Phil Chestnut, & Stonerware kitchen & home products to name a few.
Interested in becoming a supplier? Email your line card to [email protected]
The Seattle HEMPFEST® event and HEMPFEST® Central are looking for dependable, honest, and responsible volunteers all year round. To set up an appointment or to obtain an application, call 206-364-HEMP (4367).