Contacting Your Legislators
Washington State is a chief laboratory for reforming our failed, flawed cannabis laws. With victories for legalization across America, support for cannabis reform has caught on like a grass fire, with poll after poll indicating a massive shift in the way Americans view pot prohibition. Some of Hempfest's most crucial work happens in town halls and hearing rooms across the Evergreen State.
The following information is intended to aid people in becoming effective citizen advocates for cannabis reform. Informed and engaged citizens are powerful voices for cannabis issues in their communities. There are many ways to advance reform and connect with your elected representatives.
Basics About Our State Legislature
Washington State is separated into 49 legislative districts. These districts make up the Washington State Legislature, a bicameral body with 49 members in the Senate and 98 members in the House of Representatives.
Voters in each district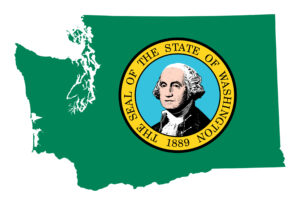 elect one senator who serves a four-year term and two representatives who serve two-year terms. Senators' terms overlap, with half of the senate being elected every two years.
The legislature is a part-time body which functions on a "biennium," or two-year period, with longer legislative sessions of 105 days in odd numbered years, and shorter sessions of 60 days during even numbered years. The state's budget is made during a biennium's long legislative session. The governor may call the legislature back into a 30 day special session.

How To Find Out Who Represents You
It just takes a minute to find out who your elected officials are. Go to the Legislature's district finder; input your address information and the site will display your legislative district and y
our current state legislators.
In most counties, the County Auditor's Office should be able to assist you in locating and identifying your district and in certain counties you can contact County Records and Elections. See this 2019 directory of Washington's County Auditors Offices for further information.
How To Make A Difference
The most effective way to lobby your lawmakers is to meet them in person. Relationships are crucial in political discourse, and don't happen simply by having a meeting. But it is an opportunity to build respect and trust through honesty and open communication. After doing so, your interaction with lawmakers are stronger as they associate your name to a face and voice.
Legislators come to rely on citizens from all walks of life to be sources of information and feedback. This is important as cannabis prohibition in America relied upon dividing citizens, hindering research, silencing discourse, and limiting political and civic voices of dissent.

How to Meet With Your Legislator
Make an appointment in advance.

Senators and representatives have staff aides who manage schedules and arrange appointments typically at their district or capital offices in Olympia.

Be presentable and dress nicely.

Be organized, introduce yourself, and explain what kind of constituent you are. Constituents are traditionally residents and businesses in a lawmaker's district, but they can also be people who work, study, or live in or next to a district.

If you are in a group select one person to be the primary spokesperson for each issue. No matter your cannabis habits or needs, it's better not to smell or appear under the influence of cannabis for your meetings.

Be polite, know your issues, and

go in knowing what you are going to ask for.

Do not assume that your legislator is familiar with your issues and recognize that legislators have many topics before them.

Be able to quickly brief on your subject.
Focusing on specific pending legislation is more effective

then offering general observations on issues.

Do your homework. Once you've identified your subject,

always give the name and bill number of legislation you are referencing, and know your legislator's voting record

or public statements on the topic.

Present the facts in an orderly manner. Do not present purely emotional arguments, but

demonstrate the impact of your issue with examples related to the legislator's district whenever possible.

Allow time for questions. Encourage questions and answer them thoroughly and factually.

If you don't have an answer, offer to get back to the legislator after you have found out and actually do so.

Expect to wrap up your meeting on time.

Ask your representative where they stand on your issue. Ask for some action or a commitment from your legislator.

How will they vote?

Will they take a stand for or against your issue?

Can they commit to a position at that time?

When contacting your representatives be civil, but persistent. Don't be surprised if you have to follow up multiple times to secure a meeting.

A lawmaker's job is to be responsive to your inquiries and represent your interests. A little patience and tenacity can go a long way in making the kind of quality connection with your elected officials needed to influence policy outcomes.

Particularly before and during legislative sessions, a legislator's schedule is often full, and you will sometimes meet with their staff aides. While these civil servants cannot speak for a legislator, their work relationship and familiarity with a lawmaker's views make them a potentially powerful ally in advocating your issues.

If you end up meeting with an aide, give them the same attention and consideration you would give the legislator they work for.
Follow up with a thank you call or card

, in which you restate your position on your issue, and then thank your representative for taking time to meet with you.

Do not ever insult, threaten, or bully your representative, no matter how passionate you feel about an issue.

Such behavior is almost always counter-productive. It makes no difference whether you are sending an email, making phone contact, or meeting in person.
How To Testify At The Capitol
A key way to influence legislation is to testify on it before a legislative committee. Generally, bills will have a policy committee hearing, and a fiscal committee hearing if they have significant costs or impacts on state revenue. For cannabis, the House policy committee is the Commerce and Gaming Committee and the Senate policy committee is the Labor and Commerce Committee. These committees host public hearings to learn about proposed bills, then hold executive sessions to vote on amendments and bills.
Once you've identified a hearing for a bill on which you wish to testify, you can submit testimony online or in person. Online, you can email members of the committee to share your views or information on a bill. Be sure to email committee staff (particularly committee assistants) as well. They include all comments in a bill report after public hearings, but only testimony in public hearings or comments emailed to them directly. Committee members usually will not submit comments they receive to that committee staff.
Like other advocacy, clearly identify yourself, your organization or position, the bill, your reasons for supporting or opposing it, suggested changes or improvements, and your contact information. Be concise, clear, and polite.
For in-person testimony, you'll go to the John A. Cherberg building for Senate hearings and the John L. O'Brien building for House hearings. Punctuality is crucial as a committee only hears a bill once. You will be expected to sign in electronically to testify, either at kiosks located in hearing rooms or legislative buildings, or a sign-in program from a web-enabled device (only while on the capitol campus and connected to the Legislature's WSLPublic wifi network). Learn more from the Committee Electronic Sign-In Instructions. When a bill has several people wishing to testify, panels are called up in groups (often three at a time). You can request to be on a panel with other speakers when signing in, committee staff will work to accommodate you.
Committee hearings will often cover many bills or topics, so the committee chair works to ensure that the committee hears relevant information. Interested persons have an opportunity to express their positions, and a hearing does not exceed the scheduled time. Frequently, the chair will limit individual testimony to a few minutes so that everyone may speak.
Most of the tips above for how to meet with your legislators apply here, but also remember to:
Introduce yourself, your group or organization, and clearly state your position on the bill.

Have written copies of all talking points or arguments in case you run out of time to speak.

Have enough copies for all members of a committee (regardless of whether they're present at the hearing) plus five more copies for committee staff.

You may be asked follow-up questions, but

be prepared to cover everything within about two minutes

. If asked a question you don't know the answer to, promise to follow up with the committee member(s) who are asking, as well as the chair, once you find an answer.

If you have a specific change you wish to see in the bill, be sure to explicitly outline it

in any written or verbal testimony and ask the committee to fix it via an amendment.

Encourage anyone you know who is impacted by a bill and willing to attend the hearing to join you. You can support or oppose legislation without testifying in person, as speakers can indicate impacted audience members. Limited displays such as hand raising are fine in these circumstances.

Very popular hearings can sometimes fill a hearing room. When this happens, legislative staff make an overflow room available with additional seating and a live feed of the hearing.

If you sign in to testify and have to wait in an overflow room, be sure to inform committee staff at the start of a hearing

so they can more efficiently move through speakers.

Stay on topic while testifying and refrain from overt demonstrations like clapping, cheering or booing when watching others speak.

No matter your feelings on a subject, these outbursts waste time, disrespect the committee through interruptions, and tend to reflect poorly on any group or individuals acting out.

Thank the chair for the opportunity to speak. If the bill's sponsor is present you may also thank them for their work on the issue.
How To Read A Bill's Webpage
The legislature's bill info page allows you to find legislation by bill number or keyword. Once located, a bill page gives a variety of resources and data on the bill if you know how to read it.
Bill numbers are assigned based on chamber, House bills introduced in a biennium are numbered 1000-4999; Senate bills start at 5000. The bill status-at-a-glance box tells you the legislation's current standing and next action. Below is an example page with key areas emphasized.
Blue Box

Basic info.

The bill number and title, its sponsors (first primary, followed by cosponsors), and if a similarly written "companion" bill exists in the other chamber.

Purple Box

Engagement options.

"Comment on this bill" creates an email form that is sent to your district's legislators or you can sign up for email or RSS notifications for the bill.

Orange Box

Progress.

The bill history shows the date of every action taken, in addition to links for hearing materials. The available documents include copies of the bill language, digests, and bill reports. These will be updated when new drafts or reports are produced.

Yellow Box

Supplemental info.

A "fiscal note" evaluates and estimates the financial impact of legislation by state agencies. Proposed amendments are linked, along with their sponsor, the type of amendment, and the amendment's status, like whether it was adopted or withdrawn. Finally, any videos of the bill's hearings archived by

TVW

.

Learn more about how to comment on a bill. Find out about Legislative Information Center (LIC) classes and tutorials which train citizens to dig deeper into the legislature's website.
Sharing Public Comment With The Washington State Liquor And Cannabis Board (WSLCB)
Unlike legislators, WSLCB Board Members are not elected, but appointed by the governor to uphold the Vision, Mission, Goals, and Values of the agency. Meetings occur monthly, some with public hearings on proposed rules and policies around regulation of legal cannabis. While the Board cannot alter or ignore statutes in the Revised Code of Washington (RCW)s, they do have authority for altering Washington Administrative Code (WAC)s around cannabis through rulemaking or interim policies. All board meetings include a public comment period at the end where individuals may speak on any issue impacting, or impacted by WSLCB.
Tips for committee testimony should be observed here. Two key differences are (usually) getting four minutes to speak, and only needing five copies of written testimony, three for the Board and two for staff. When possible, relate your comments to the agency's authority, mission, and goals.
WSLCB Links
United States Congress – Writing Your Representative
For national issues

it may be most effective to send a letter to a representative from your Congressional District or to U.S. Senators from your state because you help directly elect them.

A printed letter (with appropriate letterhead, if available) should succinctly state the purpose of the letter. If your letter is about a specific bill, identify the legislation by name and number.

You can also contact federal lawmakers through the internet. Look up your Representatives in the House

here

. Once you've found your Representatives look up your state's Senators

here

.

Identify yourself.

To get a response, be sure to include your name, address, phone number, and email address.

Note relevant credentials you have, or explain why an issue is important to you and how you are impacted by it.

Keep your letter to one page or less. Use specific examples to demonstrate your position. Clearly request the action you are seeking.

Many legislators have district offices. And most have newsletters to which people can subscribe online.
Call Members of Congress at their offices in Washington, D.C. or at their state offices. You can contact members by dialing the U.S. Capitol Switchboard at (202) 224-3121. Ask for your representative by name. While you may end up speaking with the representative's staff, your issue and position will be noted and recorded.
Federal Links
Legislative Branch

Judicial Branch

Executive Branch
Important Contact Information For Cannabis Activists
| | | |
| --- | --- | --- |
| Capitol hours of operation: | During Session | Off-Session |
| Monday – Friday | 8 am to 8 pm | 8:30 am to 4:20 pm |
| Saturday | 9 am to 1 pm | Closed |
Resources For Cannabis In Washington State
Notable RCWs
Notable WAC
Chapter 314-55

– Marijuana Licenses, Application Process, Requirements, and Reporting
University of Washington (UW)
Prominent Industry Organizations
Washington Public Disclosure Commission (PDC)
American Civil Liberties Union of Washington (ACLU-WA)
Center for the Study of Cannabis and Social Policy (CASP)
National Organization for the Reform of Marijuana Laws (NORML)
Washington Association for Substance Abuse & Violence Prevention (WASAVP)
This page was edited and updated in August 2019 by Cannabis Observer. Cannabis Observer is a team of citizen observers who are cannabis industry professionals, advocates, activists, academics, journalists, and technologists. We create transparency around cannabis regulation and legislation in Washington. Sign up for our updates via email, Facebook, Instagram, and Twitter. Thank you for your support on Patreon!